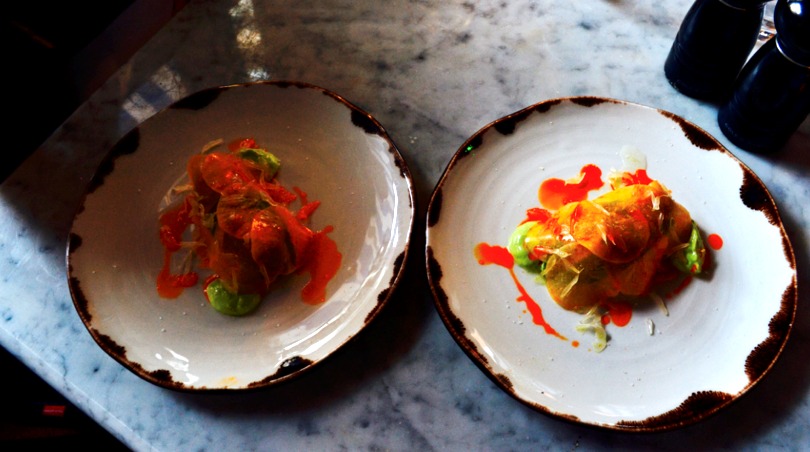 Either at home or at a your chosen venue, we can deliver you an amazing culinary experience with your very own custom designed menu for you and your guests. You will receive top restaurant quality food and service using seasonal ingredients carefully selected and skilfully prepared and cooked:
Snacks
"Tattoo Sandwich"
Oat Cracker With Oyster Cream And Black Garlic
Starter
New Season White Asparagus With Crab Mayonnaise, Douglas Fir Panna Cotta And Iberico Ham
Mains
Roast Rack Of Lamb With Broad Beans, Bacon And Braised Baby Gem.
Pre Desert
White Chocolate And Porcini Egg.
Desert
Blackberry And Red Currant Mille-feuille, With Elderflower Gel and Lemon Verbena Ice Cream
Milseán Beag
Macaroons And Chocolate Truffle
You may choose less, more or different courses depending on what is your desire please contact us.