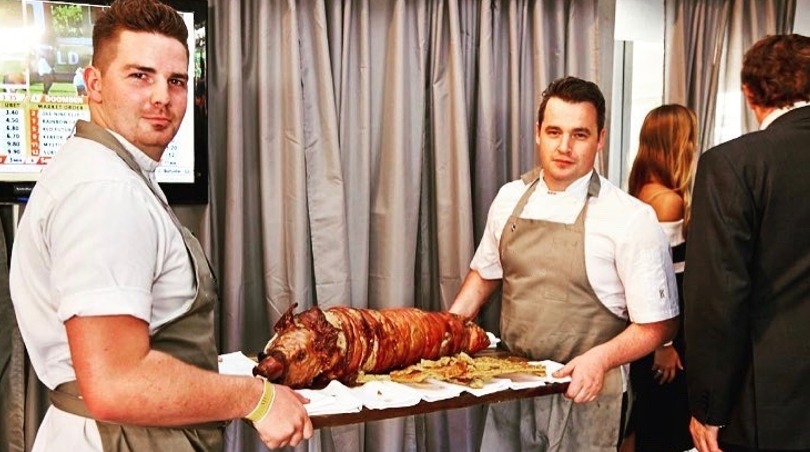 Experience the real flavour of charcoal roasted beasts. Choose the meat, the accompaniments and your preferred international style. (American, Asian, European, Indian, Moroccan)
Ideal for large gatherings, corporate events, day after weddings or birthday celebrations.


1. Asian Inspired Suckling Pig With World's Best Crackling, Miso Mayo And Plum Chutney
Thai Slaw
Roast Pak Choi With Mirn Peanut And Mint Dressing
Wild Rice Salad
Served With Gourmet Baps
2. Moroccan Flavoured Lamb With Tzatziki, Rosemary Aioli
Quinoa Salad With Cumin Roasted Carrots, Apricot, Almond And Pomegranate 
Pea Salad With Barley, Mint And Feta Dressed In A Sherry Dressing.
Chickpea, Coriander Seed And Green Bean Salad
Served With Gourmet Baps
Pease contact us for any other menus or ideas.