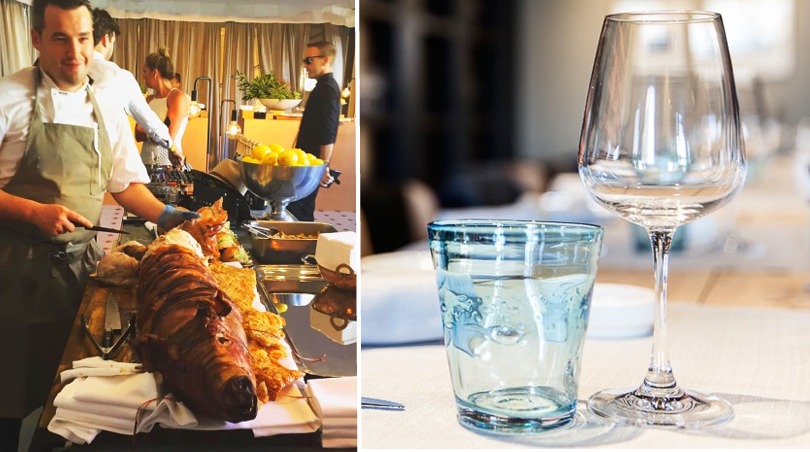 I have led an interesting career spanning various continents and working with the world's leading chefs and in the top ranked restaurants over the past fifteen years. During this time I was involved in and in charge of running luxurious events for various customers, continuously evolving innovative techniques and working with different produce from all over the globe.
My career started in Limerick's Mustard Seed, where there was a big emphasis on fresh and seasonal food. From there I moved to Dublin to one of Ireland's premier restaurants l'Ecrivain(1 star Michelin) where I did my apprenticeship under the watchful eye of talented Derry Clarke and Stephen Gibson for four years. I then moved with Stephen to assist with the opening of Pichet where I was able to learn at first hand the real ins and outs of starting up and running a successful restaurant business. I also worked with Rory Carville at Locks Brasserie on Dublin's Grand Canal which was awarded a Michelin star at the time.
With a massive yearning to travel I began working on super yachts travelling the world working with a vast range of foods and dealing with elite clients' needs and exacting requirements.
I decided to further my career and move to London where I spent over a year working both in The Ledbury (2 star Michelin and in the top 20 ranking in The Worlds Top 50 Restaurants) and Pied À Terre (1 star Michelin). My knowledge grew enormously here in the high pressured and precision kitchens of London. In this environment I had the opportunity to work on, design and run corporate events and private parties for their most valued customers. 
From London I moved to Sydney, Australia and had the pleasure of working in Quay (3 hat restaurant and in The World's Top 50 restaurants). Following Quay, I worked in Cafe Paci (2 hat restaurant) where the chef patron Pasi Petanen's focus was on flavour and creativity. I then spent a year working for Iceberg's Dining Room (2 hat restaurant) where the restaurant also ran many external luxurious events such as private weddings to vip corporate tents at Sydney's premier race days along with corporate breakfasts and lunches in clients' offices.
Looking after and meeting clients' varying requirements and expectations was always at the forefront of everything I did and will continue to do.